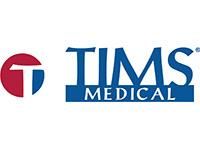 Since 2004 TIMS Medical, a division of Foresight Imaging LLC, has been dedicated to providing innovative medical imaging solutions designed to improve patient outcomes and help hospitals reduce inefficiencies and increase productivity. TIMS Medical is committed to ongoing support of the Speech Pathology community by providing state-of-the-art solutions for recording, reviewing, analyzing, and archiving Modified Barium Swallow Studies and FEES procedures.
TIMS MVP for recording MBSS & FEES
TIMS MVP™ is the fourth generation of our MBSS & FEES recording solution. With over 5000 installations worldwide, the TIMS System provides the Standard of Care for clinical applications and is used extensively in research settings.
TIMS MVP records studies at the maximum resolution of your fluoroscope or endoscope, with speeds up to 30 frames per second along with synchronized audio. Completed studies are easily archived to your PACS or VNA. The streamlined workflow quickly frees up a busy procedure room and provides clinicians the tools they need to accurately diagnose studies for best patient outcomes.
Time Savings
TIMS MVP saves time every step of the way. From setup to send, the workflow has been streamlined to reduce time spent in the procedure room or bedside. The included TIMS Review software allows studies to be reviewed and edited at another location.
Archive to PACS or VNA
TIMS MVP is compatible with all PACS and VNA systems. The studies are compressed to reduce send times and study footprint, but they still maintain their diagnostic quality.
TIMS Review Workflow
Included with every TIMS MVP system, TIMS Review allows studies to be edited and reviewed in the SLP office instead of a busy fluoro suite or FEES procedure room. The feature rich toolset provides SLPs everything they need to help make an accurate diagnosis.
Reduce risk of HIPAA violation
By eliminating DVDs from your workflow, the risk of HIPAA violations is virtually eliminated as well. Studies are archived in a PACS or VNA, instead of a filing cabinet.
Modern Interface
Designed for maximum productivity, TIMS MVP offers a simple to use interface, without compromising diagnostic capabilities. It's about best patient outcomes!
Learn more about TIMS MVP at: www.tims.com.